Book Review - Handcuffed To Love by Yuktha Asrani
Digital Reads Reviews is a blog-haven for book posts and tech tips. This is a review of a sweet love story.
Saanvi Vijay Malhotra is a woman with a dream.
She is feisty, smart, and witty, but her privileged life in New Delhi, India, doesn't match her ambitions.
She moves to New York to pursue a career in journalism with stars in her eyes and her heart on her sleeve.

Sean Roger Wilson is a ruthless NYPD detective.
He is a charmer to the T, and he is any woman's dream man.
A New Yorker to the core, he never plays by the book and believes in living in the moment.

It Takes Two To Tango!
As fate has it, Sean handcuffs Saanvi — figuratively — in a whirlwind of passion, romance, and seduction.
Sparks fly whenever they are within two feet of each other, leading to an overwhelming and alluring pursuit.
Sean knows Saanvi spells trouble, but he loves living on the edge.
Despite his roguish facade, Saanvi is determined to capture his heart.
A tragic episode threatens to rip them apart.
Will Saanvi meet her fate with Sean, or will she leave New York brokenhearted?
A cute love story of a girl wanting to make her career in NYC and a cop who was on his beat. A meet-cute, thanks to a creepy colleague, had both of them sucker-punched by lust then of course, love. 
A sliver of suspense was weaved into the story by the presence of a killer. 
Sweet and breezy romance, the author Yuktha Asrani, managed to capture my smiles with the two main characters. 
Some of the dialogues made me giggle, giving me the whole aura of cuteness.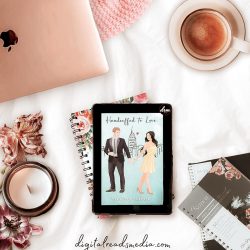 The writing, for a debut, was good. Emotions were imbibed into the words that led me to feel there was love between the characters. 
A balance was maintained between the love story and steamy scenes. Their conversations had the zing to them most times. 
The characters were so easy to love. I was happy to see genuine bonds of love between the family. Even the wrong decisions were taken due to caring for one another. I liked seeing moments of vulnerability and fear in Sean, wanted them explored a bit more. 
Would I be cliched if I said it was East meets West and found it easy to adjust? Had me wondering if I would adjust to anyone from the West, not that they are hopping on hot stones to meet me. 😂 🤣
The suspense in the book was intermittent so the ending felt to be rushed. The repercussions of a gruesome encounter was hurried, where the depth and nuances of such an incident were not explored. 
Being a lover more of a romantic suspense, layers to the characters felt to be missing. In most of the book, it is only about the first flush of love. I would have liked equal weightage to the subplots too. 
For a debut, the writing was good. But I, being the demanding reader, wanted stronger words that would play tango with my heart. 
A easy breezy Valentine read that I finished in less than 2 hours. It was a fun one, without it being too overboard about either of their cultures. 
Publication Date: November 2020
I downloaded the digital version of the book from an online retail, and this is my journey down its pages, straight from the heart. STRICTLY HONEST and UNBIASED.
If you've loved the review, buy me a cuppa to perk me up.
Check out my other posts here
Follow my blog Digital Reads Reviews with just a click