Legend and Country by @snowemmanuelle
Digital Reads Reviews is a blog-haven for book posts and reviews. This is a review of an emotional romance, Legend and Country.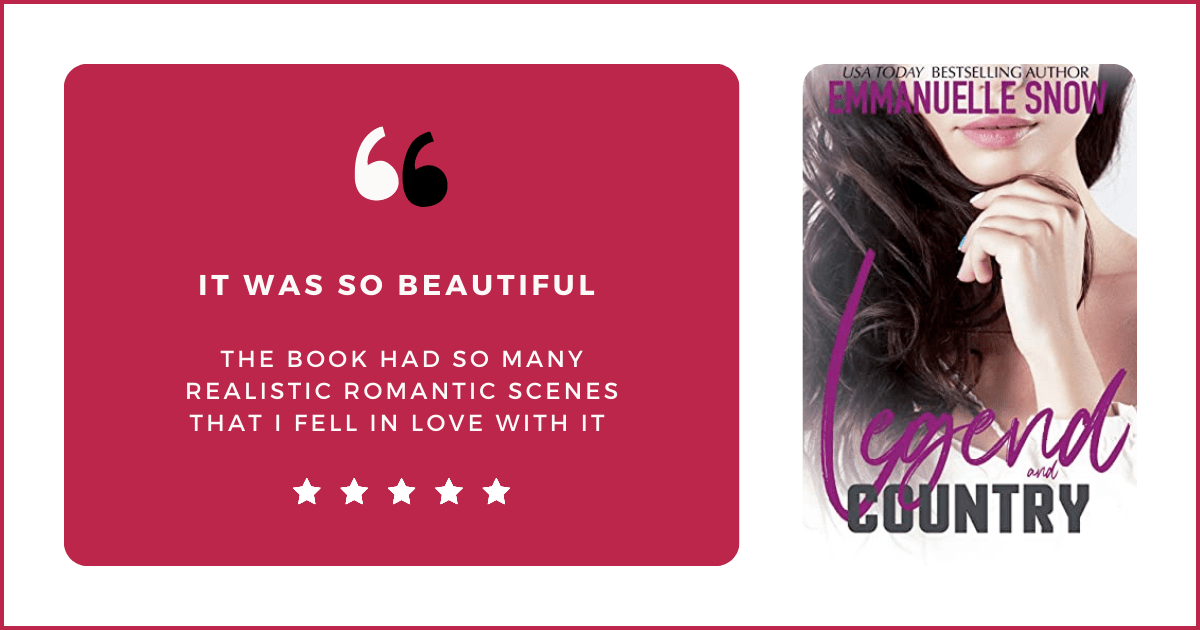 After I met with a famous music manager, I agreed on joining Sam Stevens, a country music legend who has forfeited his career after his wife left him with his two young daughters without an explanation, on tour for six months.

What Sam doesn't know is that I don't forfeit easily. And I won't let him intimidate me because I'm not missing out on the opportunity of adding this new work experience to my resume. His daughters are adorable and have him wrapped around their fingers. When he's with them, a softer side of him that appeals to me emerges.

The more we learn to co-exist together, the more sides of him I see. Unguarded, more human, and less grumpy versions of him that grow on me.

Long stares, hands touching, we can't seem to move out of each other's energy field. I know better. The attraction searing between us is just a figment of my imagination. It's a forbidden crush I won't pursue.
As the kindle between us transformed into a blazing fire, can we keep our relationship professional, or should I just resign from my nanny position and leave the man who has a rock instead of a heart behind?

But a little voice in my head tells me that with me in his corner, maybe he can get back at the top where he belongs.
Legend and Country by Emmanuelle Snow was another book by the talented author that started out with the fictional characters, but as the pages turned, the story wrapped the tendrils of its emotions around me and the characters turned real, facing life situations with their ups and downs. 
A standalone mostly, but it had characters from the other books popping into it. But don't you worry, the author provided a background for them, so you wouldn't be stranded alone in the book. 
The book was not pure romance nor was it simply a woman's fiction, but I would say real-life, contemporary romantic fiction. Contrary words, I realized, but the books didn't fit a specific genre and category. 
I would say instead of trying to make the book fit, just jump into it, expecting a story about characters who had been hurt and were navigating life as they knew it, sometimes making mistakes, but often getting it right too. 
Love happened when we least expected it to. And the same happened to Sam and Maddie 
A young woman of 20 years and a man of 29 years with an age gap of 9 years
 A broody man and a perky woman with contrary personalities
A nanny and her boss with forbidden love bubbling within them. 
A single dad with two cute daughters who had been abandoned by their mother. 
Music and lyrics in the backdrop make it a perfect ballad. 
A hint of an open-angled triangle that brought its own dilemma to the young nanny.
Friendship between a nanny and her two young charges who saw the innocence and purity of the soul in her. 
Trigger Warnings: Abandonment of a loved one. Accident. Life or death situations. 
All the triggering factors could be compelling hooks too since the author went over and beyond to show the courage and faith the characters had in each other. 
It took a crisis or two for love to anchor firmly into the hearts of humans – the forever kind of love – and the author did make her characters go through some horrifying experiences. 
Since this was real life fictional romance, I had nothing to compare to because most stories of this genre were pretty much formulaic. 
I loved Sam right from the first chapter as he was the best dad, real or fictional, I had seen in a long, long time. His love for his daughters was all-encompassing. There were moments when he called them his babies that I longed for my own dad to call me with such words of endearment and of course, those sighs of patience. 
His character had to take some hard knocks in life. With great highs came great lows until life kinda stabilized them. I saw him going through a gamut of those emotions with the women in his life. 
Maddie was an old soul who felt the core of life vividly and wanted different adventures to find the one place she belonged to. I found shades of myself in her, but I had to admit I was not quite that bold or that sweet. And she baked. Chocolate was her favorite ingredient most times. 
And the daughters were the cutest, and as they traipsed through the pages, I felt they sprinkled fairy dust on me, making me long to bask in their innocence. Even 6-going-on-16 Mikaela had me grinning like a fool. 
Riley was a character from the other book, Sam's manager who was simply mind-blowing. He reiterated a simple fact in my core – I want a Riley in my life in this lifetime or the next. I was willing to wait for him in my real life, albeit not so patiently. 
Though a romance in its barebones, it had many subplots where the characters had to look deep within themselves to get to the truth. Sometimes life and fate didn't reveal their plans so easily, and the heart too was in a dilemma about what it wanted. Life was like that – messy and complicated sometimes, especially in love. 
Maddie's character projected her wants and her involuntary desires in a balanced manner. It took a friend and a few dates to understand where her heart lay. That happened in real life. I told ya – this author wrote about complex situations that many of us faced.
A slow burn it was, it unfurled the scenes of their life with many steamy scenes (how could a Snow book not have steam?) along with some scary ones where life and love hung by a fragile thread. 
But fear not, the book was a journey toward HEA with many adjustments as life turned a 360 degrees circle suddenly. But love was always a clear winner even when it didn't seem to be.
Highs and lows, ups and downs the book had it all. It was a balanced combination of love story and real-life fiction. With the attraction blazing between Sam and Maddie, I never, even once, forgot this was a love story. 
The pace was steady, and the love was a slow burn, but the pages turned fast as Maddie and Sam kept pulling me into the book, inviting me to read a few more chapters. 
The style of writing - The Prose
Emotions. Emotions. And a hella lot of emotions. Ms. Snow could make anyone, even a non-romance reader, go through a range of emotions as her characters lay open their hearts.
 Insecurities, fears, love, passion, anger, frustration, hurt, agony, happiness, and bone-crushing sorrow. Everything was embedded into the scenes of the book, but never would you feel that the author had gone overboard. 
The art of storytelling of this author lay in pulling me into different directions without making me feel as if I was being abandoned, alone with my emotions.  
Sam was compelling in the book. But I fell in love with Reilly. 
How it made me feel - The Good
A deep big sigh and a long stare into space, seeing everything but seeing nothing was what I felt when I finished the book. The only question raised in my mind was – What next? What would this author write about that would squeeze more emotions from my heart? 
I had to admit I didn't cry in this book as I cried for Whiskey, and I was so thankful for that. I had other life situations to cry about while I was reading this book. So Maddie and Sam and their kids were a great distraction.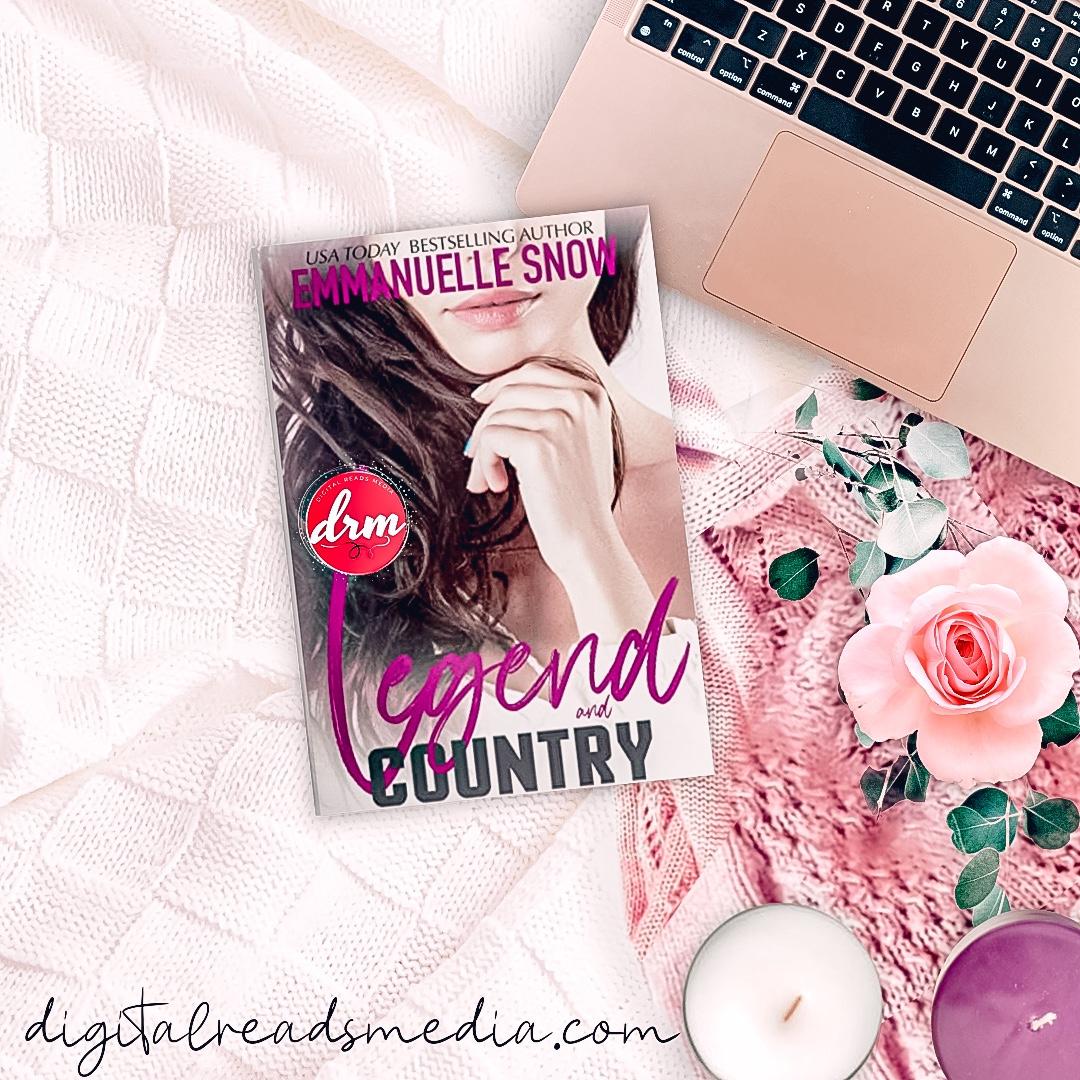 Do I recommend this book?
Yes. Yes. Yes. Why would you not want to read about characters who would make you immerse yourself in their lives? Love was pure and turbulent, gentle and rough just like lust. And nobody could write them better than Ms. Emmanuelle Snow. 
I always ended a review wanting Ms. Snow to etch a man for me. I no longer want that. Now I want her to plop me into the prose of her story with all my flaws and curves, and my man would come running to me. 
I have been lucky enough to borrow the paperback version of the book from my cousin, and this is my journey down its pages, straight from the heart. STRICTLY HONEST and UNBIASED.
If you've loved the review, buy me a cuppa to perk me up.
Check out my other posts here