Digital Reads Reviews is a blog-haven for book posts and reviews. This are the reviews of a few suspenseful books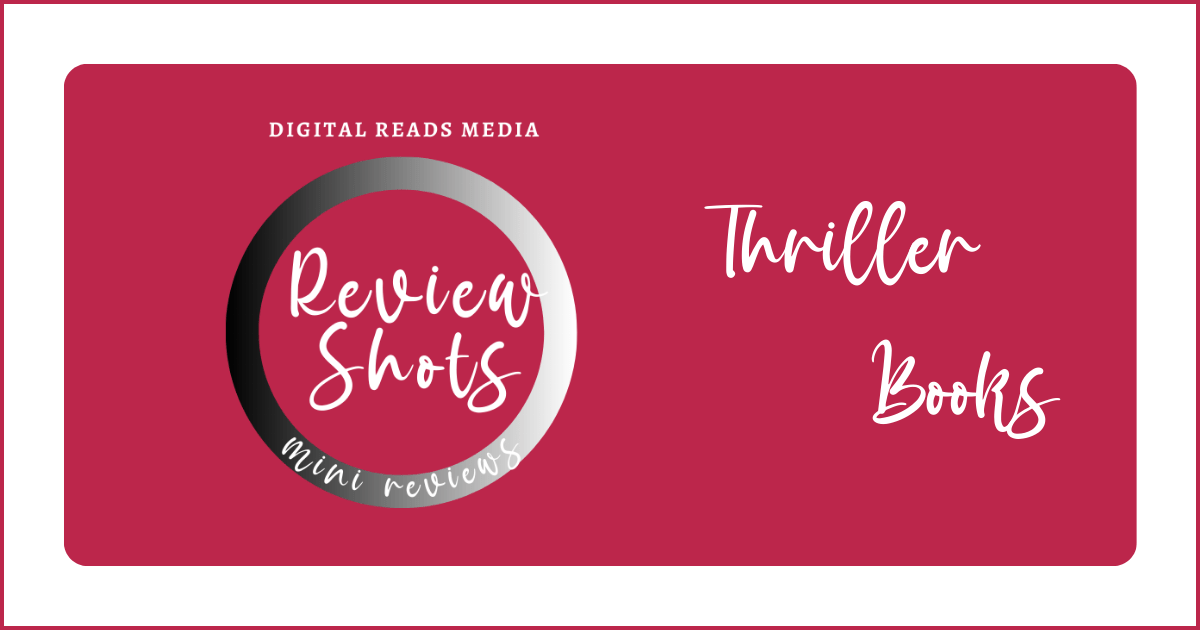 Review Shots are mini-book reviews of the books of suspense genre. What book didn't work for me might just be apt for you.
The Keeper by Misty Mount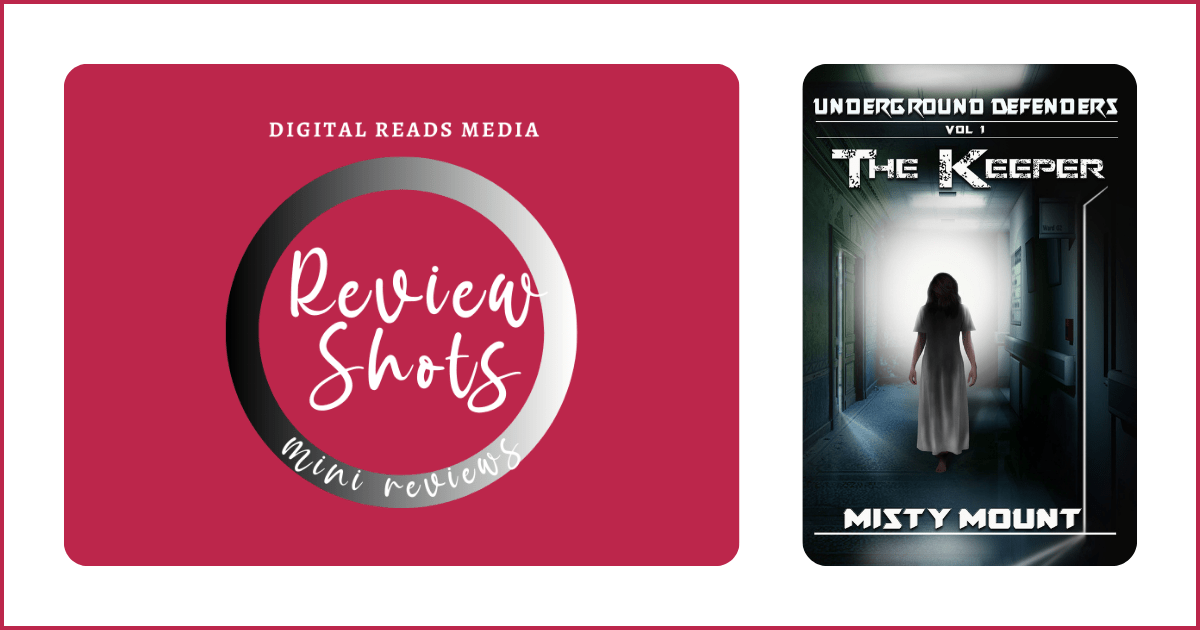 When the Ericksons move home to care for their ailing grandmother, they're told a stranger has taken up residence in the attic of the sprawling mansion. Upon investigation, the family isn't sure the tenant is anything more than a figment of old Mrs. Erickson's imagination—until a mysterious young woman begins to show herself to the family in fleeting, uncanny visits.
When unexplained things start happening under the mansion's roof, suspicions arise as to just who—or what—she is. In the chaos that ensues, the family is forced to make a decision: trust the stranger or band together as a family against her—and their grandmother who's protecting her.
I picked up this book due to the haunting cover which gave me delicious shivers. What can I say, the cover pulled me into the story. My first book by author Misty Mount, saw me very undecided about what I felt for this book, which was divided into 3 parts.
The first part had the 3 Es Elliot, Eve, and baby Emma moving into the rural landscape to look after Elliot's grandmother in their family home. Strange things happened when they came to know that they had a tenant in the attic, a real one according to the grandmother and a ghostly one according to the rest as nobody seemed to have seen her.
The second part was the past of the haunting stranger which gave me a clearer idea about the history and the mystery, and the third part was the amalgamation of the past with present with devastating results.
The book had its moments of suspense and thrill with the stranger playing hide and go seek in the first part. Misty's writing gave an eerie, secluded feel to the entire mansion with its nooks and crannies. There was a sense of impending doom and horror waiting to happen. The characters, though not fleshed out well, behaved in odd, threatening ways which captured my interest. The second part felt a bit long to me, but evil pervaded the pages soon by the events shown. The third had the repercussion which made me excited.
This book pulled me in different directions, with my emotions evoked, giving me an overall feeling of fun of the unknown.
A Good Mother by Sam Hepburn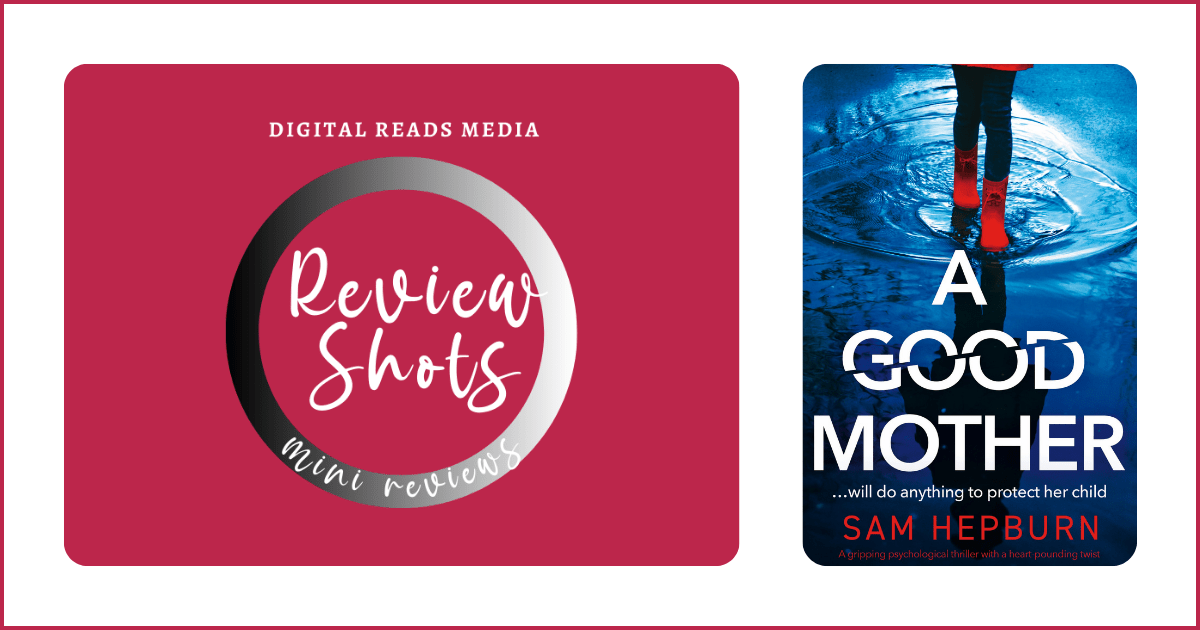 I see my son's scooter lying in the undergrowth. Time stands still. Where is he? Deafened by my own heartbeat, I keep looking but I can't see him. This is all my fault. My punishment for the things I did, and the things I should have done.
All I ever wanted was to keep my son safe. I married the perfect husband, built the perfect home. I've tried to give Finn the life I never had.
Everything was going so well. Until now.
It's just small things at first – a punctured tyre, an open gate that I'm sure I locked. But then I see the photograph of two young girls, and a night I've tried to forget.
I know I have to stop pretending that nothing is happening. I can't escape the truth.
Someone knows my secret. But what do they want from me?
Emotions abounded at the situations of the past that spilled over into the present making it desperation and anger.
A complex situation that Nicci found herself in when the events abd people of the past threatened the safety of her son. The mother was ready to protect her child at all cost.
Author Sam Hepburn's writing with layers in the plotline had me scurrying to get to the truth. I had an idea where the story would go, but it was fun to see all the dots connected precisely.
Couldn't connect or like any of the characters, but that didn't matter much as the subplots were dark and convoluted enough to keep me reading till I reached the end.
A mother's love at being threatened was at the forefront in the book which proved that like her or hate her, she was A Good Mother to her son.
False Prophet by James Hazel
A secret buried for two thousand years.
The rise of an ancient evil.
An invisible killer who will stop at nothing.
When a brutal serial killer defies all known methods, the police call in prolific lawyer and former homicide detective, Charlie Priest, to assist the hunt.
Working together they soon discover a link to a lost scripture that contains a secret so devastating that its custodians are prepared to die to keep it.
Tangled in a dark world of fanaticism, chaos and deadly secrets, Priest comes up against a nemesis more formidable and deranged than any he has previously encountered.
There is no Judgment Day. There is something far worse.
This was one wicked ride, the story brought a zing to my blood and made me read it faster than the speed of light. I used to love such thrillers years ago, and this book brought that love to life. It evoked my passion with its darker and convoluted overtones, mixing the ancient scriptures with the modern murders.
A police investigation into the murders occurring across town was the core of the story. To this the author gave a twisted backstory about the Dead Sea Scrolls and the Book of Janus. Charles Priest was the supervising solicitor overlooking the search. Professor Owen had it. Elisha Capendale wanted it. And someone was murdering people, believing those lancient texts. The author did not stop there. He decided to add another tasty bit. Charles Priest's brother was a serial killer and currently locked up.
This book by author James Hazel was a pure adrenaline rush. The book did not stop even when I wanted to. It kept revealing those secrets which lured me down the dark pathways where the lights kept blinking hypnotically.
The characters all had an edge to them, firing up my enthusiasm. There was a live energy around them. The twisted, winding plot of the book demanded that I read it at one go. Such was the compelling writing of the author James Hazel. A rocking ride!!
Add Your Heading Text Here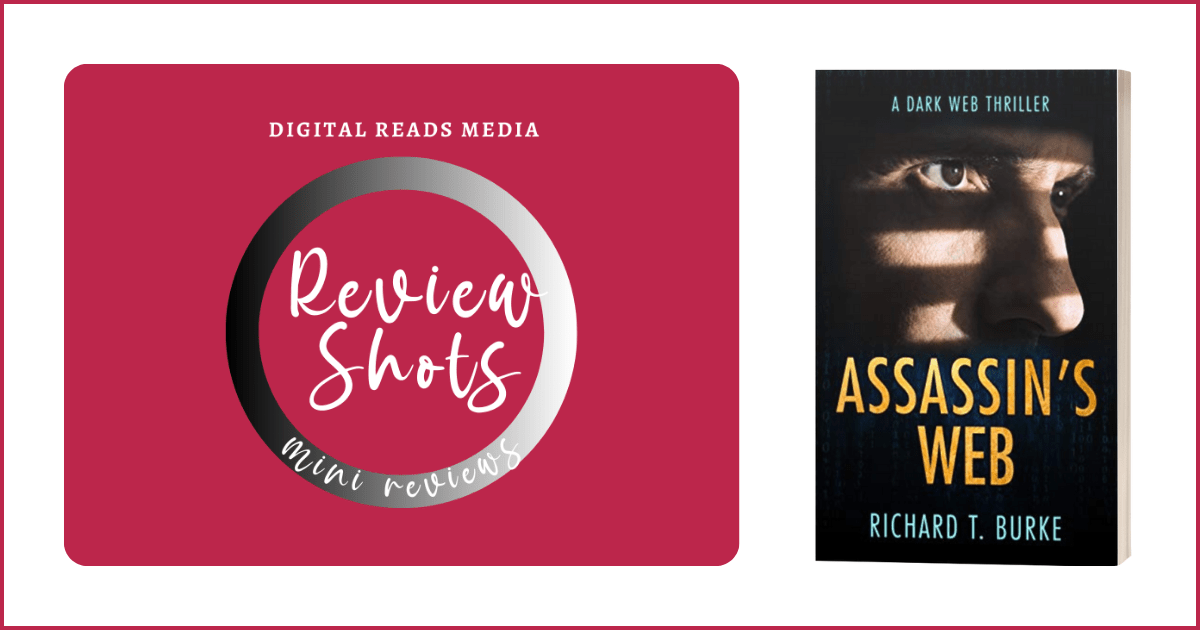 Schoolteacher, Alex Parrott, discovers a scrap of paper containing the address, username and password for a site on the Dark Web. He gives in to temptation and learns that the website deals in assassination contracts.The Dark Web is supposed to be anonymous, but somebody knows what Alex has seen. Within hours, a ruthless hitman is hot on his trail. To make matters worse, the police issue a warrant for his arrest, identifying him as the main suspect in a string of horrific murders. Unsure who he can trust, Alex must stay alive long enough to uncover the truth and clear his name.
This was one bumpy ride. I couldn't believe the speed at which this book read, 3 hours, and I was done. Amazing
Curiosity killed the cat, and it was one such fated day when Alex decided to be curious on his walk where he found a piece of paper with a website, user name, and a password. Giving in to the temptation, he entered the Dark Web and realized the site was for contract killing.
An assassin's web, so to say, and he was caught when someone followed his digital footsteps. The hit men soon chased him, the cops branded him as a pervert and murderer, involved in 6 murders, two were hunting him down. His family was destroyed. How would he get out?
My first book by author Richard T. Burke, and it was mind blowing. A thrill-a-minute readathon. The author's writing cast a web around and left a trail of crumbs for me to follow, deeper into the tangled mesh where I knew resisting was of no use. I just had to follow the story till the last page.I was too caught up in the intriguing narration.
The book did not allow the main character to rest too. He was walking, running, limping, hopping, and at one point, traveling in the bumper of the car to stay one step ahead of the killers. But all was not lost. The author added a good Samaritan to the team, an assassin turned protector, who helped to save Alex's life. The book took some deep twists and turns, and there were times I was barely holding on.
The writing was fluid, with an atmospheric feel of a race against time. Short, snappy chapters made the pages fly. What a rush!!
I devoured this book, and then politely asked the author to release me. And he did!! Well, here I am writing this review!! 😂
NEVER SWITCH OVER TO THE DARK SIDE. YOU'VE BEEN WARNED BY AUTHOR RICHARD T. BURKE!!
I downloaded the digital version of the book from an online retail, and this is my journey down its pages, straight from the heart. STRICTLY HONEST and UNBIASED.
If you've loved the review, buy me a cuppa to perk me up.
Check out my other posts here
Many thanks to Shannon and R & R Book Tours for my spot on this Blog Tour.
I received a free ARC from Shannon and R & R Book Tours, and this is my journey into its pages, straight from the heart!! STRICTLY HONEST AND UNBIASED.
All my reviews can be read here
Misty Mount has written since age five and was first published at fourteen. By day she's a caregiver, wife, and mother to a young son but during the quiet hours of night she becomes a novelist.
"I read because my grandmother showed me how to immerse myself in books for recreation, relaxation or even as a coping skill.
I write because my head is filled with daydreams and I like to choose the endings.
Publication Date: 28th May 2019
Publisher: Liminal Books